More pictures of Czestochowa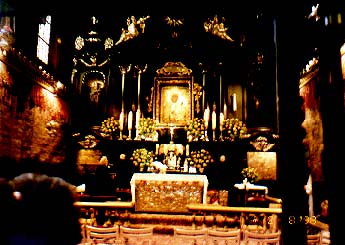 The altar of the Black Madonna. This is the only photo that turned out for several reasons. 1) It was so crowded in the chapel that we were one on top of one another and 2) I kept getting bumped while trying to get close to this altar which is 3) separated by iron bars from the rest of the church, and 4) there is no use of flashes in the church.
Let me add that this painting is awe inspiring. I couldn't help but be overcome with a great sense of awe and reverance as I stood there. I am not a particularly religious person but I had this sense of something greater and I also felt as if I was going to burst into tears on the spot. I have no real explanation for these feelings.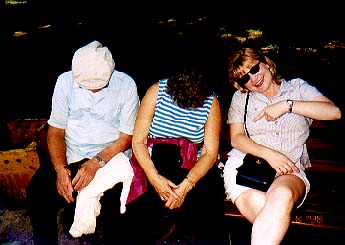 The little pilgrims fell asleep. It was cute. After all their hard work in going around the altar of the Black Madonna on their knees.