More Warszawa Photos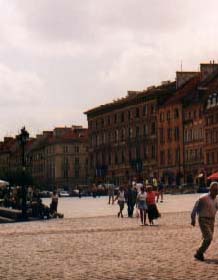 Hustling and bustling in Warsaw's Old Town Castle Square (note the stair case coming up from the L hand side, this is where you come up the dozens of stairs, this area you arrive in is a vast expanse of space)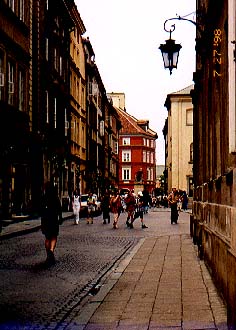 Looking down the street towards the square in Old Town. All the buildings along either side of the street house boutiques.
Absolutely very cool detailing on the building shown here. This is only one of many. Remember this is a reconstruction of buildings completely leveled during WWII, imagine the dedication involved to produce these pieces of history.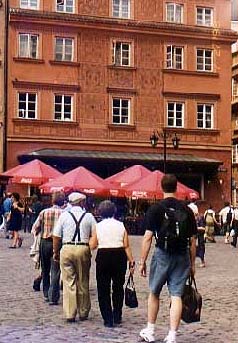 Amazing detail once again, and check out the view of my parents and Duane. Hehehe.